If you're having trouble uploading photos to your ad, check that your photos meet the requirements below...
1. The size of each photo does not exceed 5MB
2. The photos are in JPEG file format
3. There are no symbols (&, $, # etc.) in the file name
If you still experience issues, try clicking on the 'Having trouble uploading your photos? Click here' button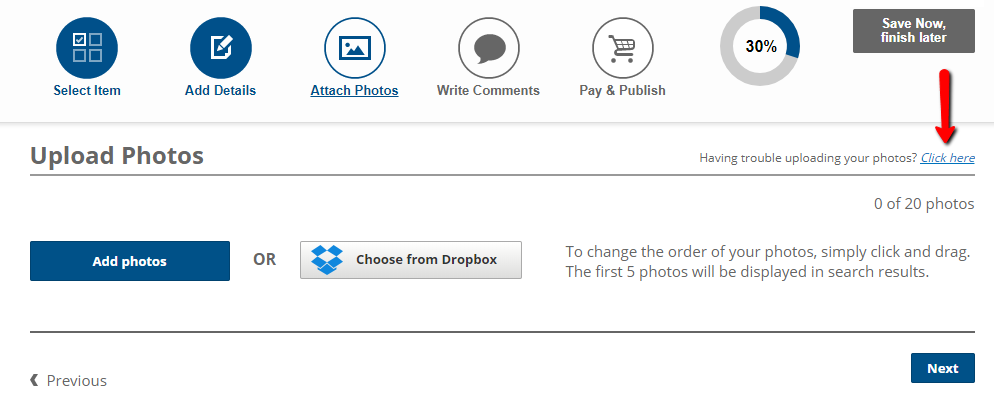 If your photos meet all upload requirements and you're still experiencing difficulties, please contact our customer service team.