Upgrading your ad is a great way to increase exposure. We offer Premium Listings and Showcase. What's the difference?

Premium Listings include:
Priority ranking
Highlighted Listing
Sign in to your account to upgrade to Premium
Showcase is a product which enlarges your ad and places it at the very top of search results above premium listings, rotating between other Showcase adverts, and runs for 14 days. You can then choose to extend for 7 or 14 days thereafter. We only allow 1% of customers to purchase Showcase per make and model so that your truck receives as much exposure as possible. Click here to find out how to upgrade.
The cost to upgrade may vary depending on what type of ad package you currently have.
Showcase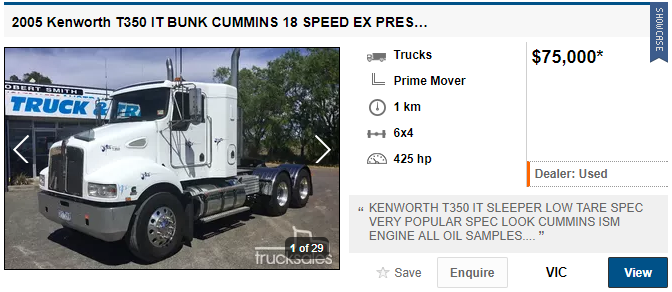 Premium


Standard